Sam's Coconut and Lime Loaf Cake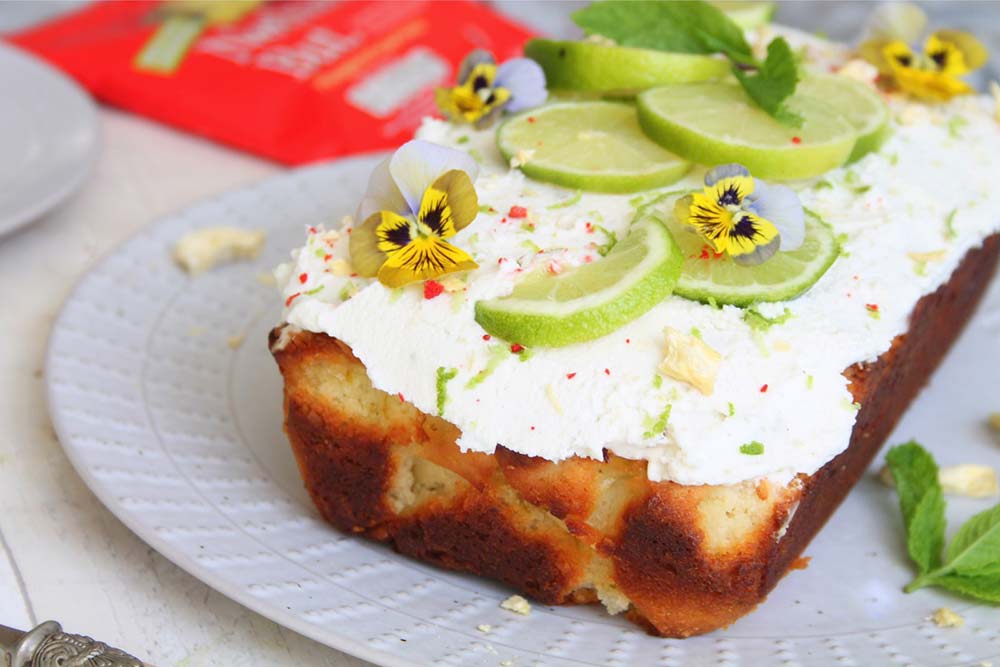 We have come to accept that by September, our summer (if we can call it that in Britain), is very nearly almost over! In an attempt to pretend we are in a sunnier and more exotic climate, baker Sam has created a holiday for our taste buds with her tropical coconut and lime cake.
We would rather be on a beach AND eating cake – but we will gladly take the cake! This zingy and vibrant creation doesn't interfere with our bikini bods either (that we won't be needing anyway), as it is natural and paleo friendly and free of refined sugar – we are sweet enough, after all.
What you'll need
1 cup ground almonds
1/3 cup + 1.5 tbsp coconut flour
1/2 cup stevia (or coconut sugar)
1/2 cup desiccated coconut
2 packets Nothing But freeze-dried pineapple, ground into flour
1 tsp baking powder
Pinch salt
3/4 cup tinned coconut milk
1/2 cup coconut oil, melted
Two eggs
1/2 cup maple syrup
Zest two limes
Juice two limes
Couple drops lime extract (optional)
For the frosting:
1 tin coconut milk, chilled overnight OR 1.5 cups coconut yoghurt
Zest and juice one lime
1 tbsp maple syrup
Drop lime extract
2 packets Nothing But Pineapple and Grapes, to decorate and lime zest
How to make it
Preheat the oven to 180C, then grease and line a loaf tin. In a mixing bowl, stir together all of the dry ingredients. In a separate bowl, whisk together the wet ingredients.
In a blender or with an electric whisk, briefly combine wet and dry ingredients until just combined, then pour the batter into the prepared loaf tin. Place in the oven to cook for 50-60 minutes, or until cooked through, covering with baking paper half-way through cooking to prevent too much browning. Leave cake to cool completely.
In the meantime, make your frosting by scooping out the solid part of the coconut milk (this is coconut "cream), then beating with the remaining ingredients until light and fluffy. Taste and adjust sweetness, if needed.
Once the cake has cooled, spread your frosting over the top, sprinkle over your then freeze-dried pineapple and grape to decorate, then cut into slices and ENJOY!
An honourable mention
Our featured chef
Our featured chef's Instagram
Our fantastically talented illustrator Ellie