Katie's Healthy Oaty Biscuits!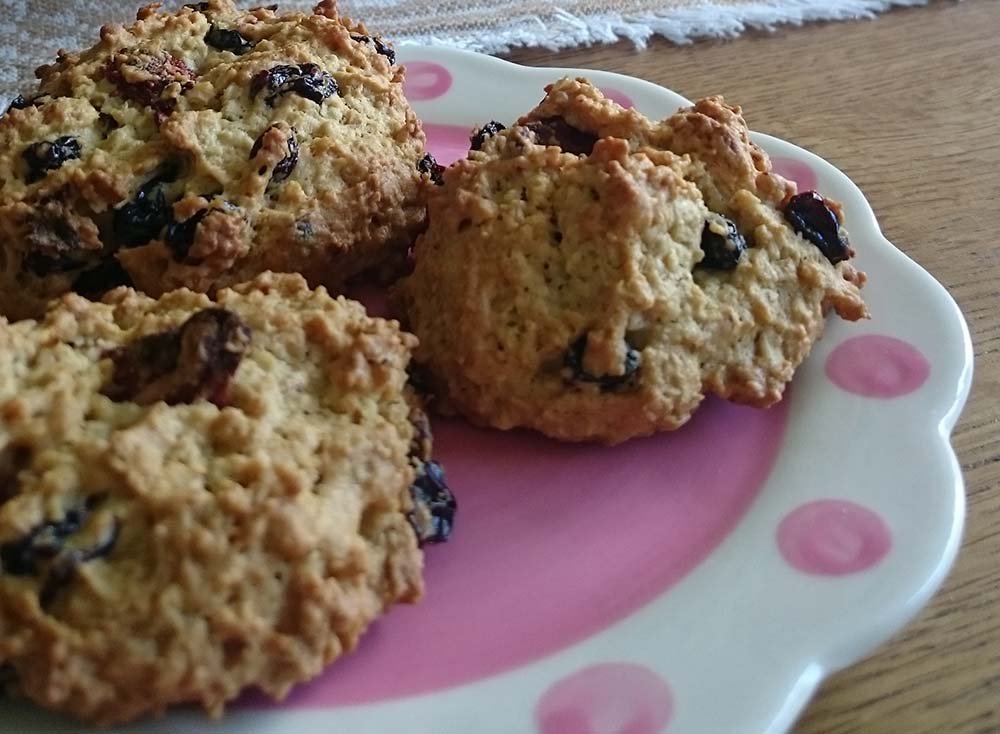 Oh crumbs! Another mouth-watering variation of biscuits for us to end up eating the whole batch! We can't get enough of Katie's healthy oaty biscuit recipe to dip in our tea as we sit back and watch Mary Berry scrutinize contestants' signature bakes.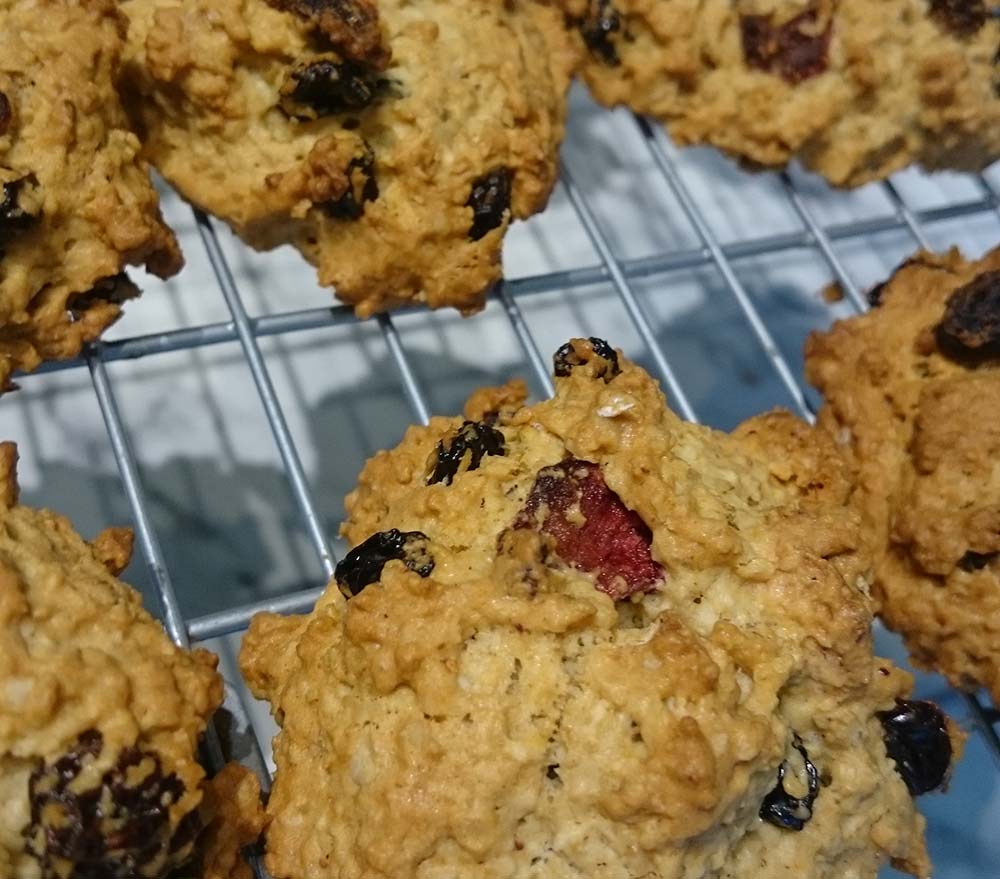 The perfect combination of chewy and crunchy, this recipe takes the biscuit!
What you'll need
1 tsp baking powder
1/2 tsp bicarbonate soda
1/2 tsp salt
1/4 cup sugar
1/4 cup brown sugar
1/4 cup apple sauce
1 egg
1 tsp vanilla extract
2 cups rolled oats
1 cup plain flour
1/2 cup raisins
2 tbsp unsalted butter
2 bags of Nothing But Strawberry and Banana
How to make it
Preheat the oven to 180°C. Line a baking sheet with baking powder and set to one side.
Get a bowl and sift the flour, baking powder, baking soda and salt.
In a separate bowl: cream the butter, sugar and brown sugar for one minute. Add the egg, apple sauce and vanilla extract. Mix for two more minutes.
While the mixer is still running, slowly add the flour to the butter mixture. Mix until combined.
Now fold in the oats and raisins and Nothing But Snack ingredients.
Drop teaspoonfuls onto the baking tray about 3cm apart. You may need to flatten them ever so slightly. Bake for 10-12 minutes. Enjoy!
An honourable mention