'Nothing But' announce their plans as headline sponsors of National Vegetarian Week- 18th-24th May
Hull-based fruit and vegetable snack brand 'Nothing But' have a packed week of activity as headline sponsors of National Vegetarian Week 2015. The brand, launched by the The Premium Snack Company in 2014, is undertaking a range of activity across the week to spread the word.
As a fitting tribute to National Vegetarian Week, Marketing Manager, David Street is going meat-free. He said:
"I always believe in trying something new, so as headline sponsors, this seemed like an ideal time to try living meat-free. We know from our research that healthy living is of a primary concern to our customers, and a vegetarian diet is renowned for bringing long-term health benefits."
'Nothing But' is a range of freeze-dried fruit and vegetable snacks, available in six flavours. The product is available online, through retailers such as Wholefoods and many other independent health food retailers.
David has consulted with healthy living and culinary experts on how to make healthy, meat-free substitutes throughout the week. He will be keeping a video diary (https://www.youtube.com/user/NothingButSnack/videos) throughout National Vegetarian Week, and will be uploading interviews with experts from Kardomah 94 and Fit at 40.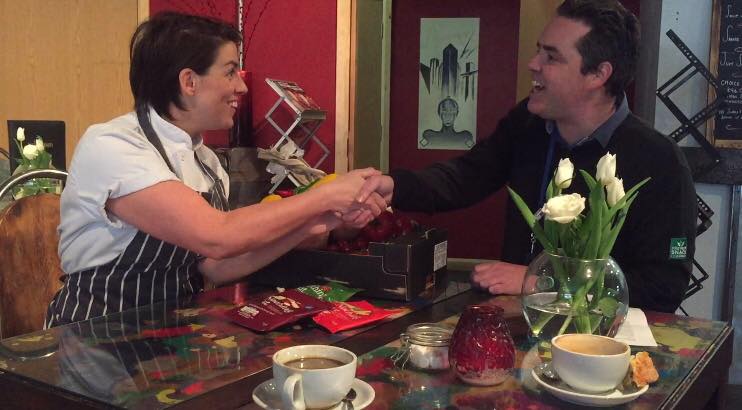 "We've had some excellent feedback on the product so far, and we're creating a real buzz about it online, with many people tweeting us to find out where they buy the products from."
To find out what the 'Nothing But' team is up to, follow them on Twitter:@Nothingbutsnack