Good times at Good Food
It was a double exhibition whammy for Nothing But this month as we made our way to two of the biggest food shows of the year – the BBC Good Food Shows at Olympia, London, from 13th to 15th November and the NEC, Birmingham, this past weekend.
Welcoming some of the biggest names in the business, from Paul Hollywood and Mary Berry, to Michel Roux Jr. and The Hairy Bikers, the Good Food Shows are a real highlight in the trading calendar and have without doubt become our most successful exhibition experiences to date.
This weekend alone more than 2,000 visitors descended upon the Nothing But stand to sample some of our freeze-dried fruit and vegetable snacks, with Pineapple & Grape, Strawberry & Banana and Beetroot & Parsnip proving hugely popular popular with customers.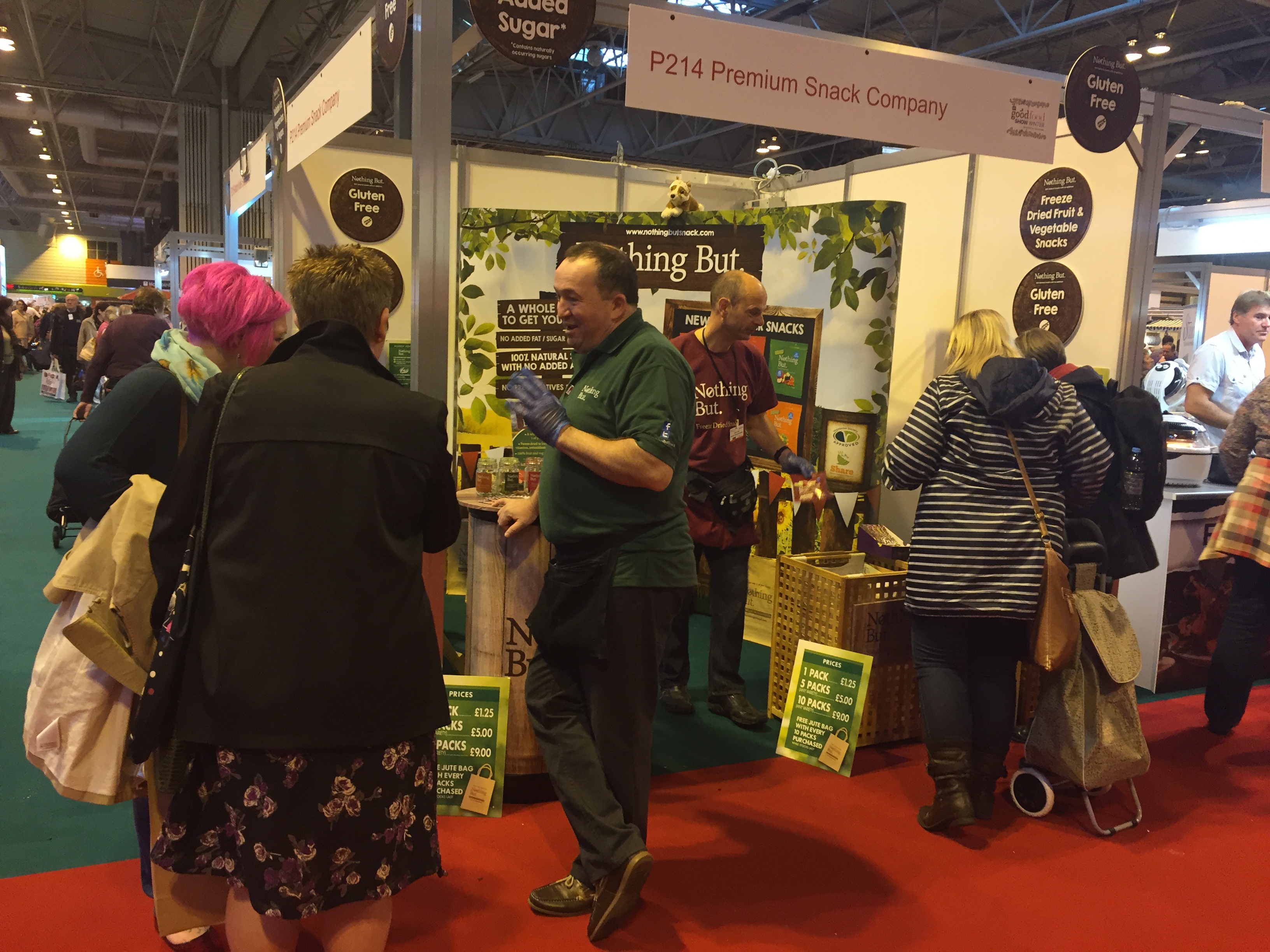 So much so in fact that we even had to call for back up stock to ensure we met the seemingly endless demand!
The numerous events we have attended in the past year have provided us with valuable opportunities to see first hand the evolving attitudes of manufacturers, buyers and consumers in relation to the snacking sector and have further emphasised the market potential for the Premium Snack Company's Nothing But and Fru Snax ranges.
With increasing numbers of consumers on the lookout for 'clean' snacks that sit firmly within the 'healthy' category but which absolutely do not compromise on flavour, our freeze-dried options clearly offer a welcome solution, with Good Food visitors unanimously citing Nothing But's combination of impressive health credentials and fantastic taste as the driving force behind buying decisions.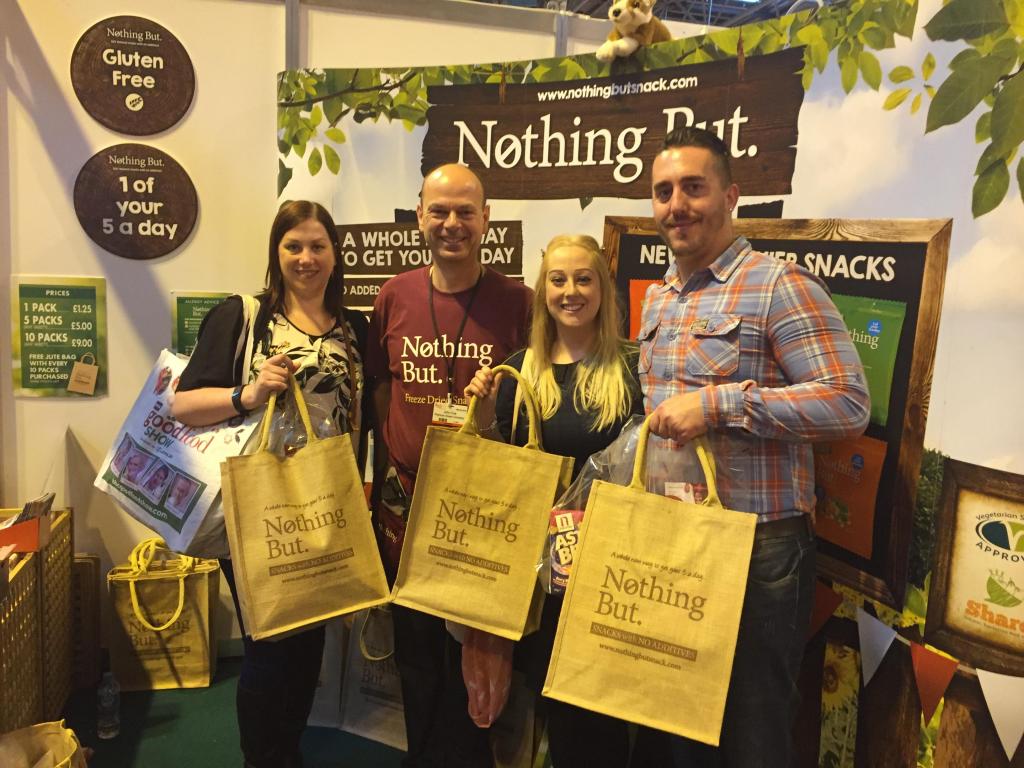 The complete absence of 'added' ingredients such as artificial colourings, sugar or preservatives in particular had real appeal, as did the fact that each packet of Nothing But provides one portion of the recommended five-a-day.
We're confident that this move towards wholesome, healthy snacking will only intensify during 2016, so here's hoping for an even busier show this time next year!